TREALITY SVS, LLC RECEIVES 2023 HIRE VETS MEDALLION AWARD
FROM THE U.S. DEPARTMENT OF LABOR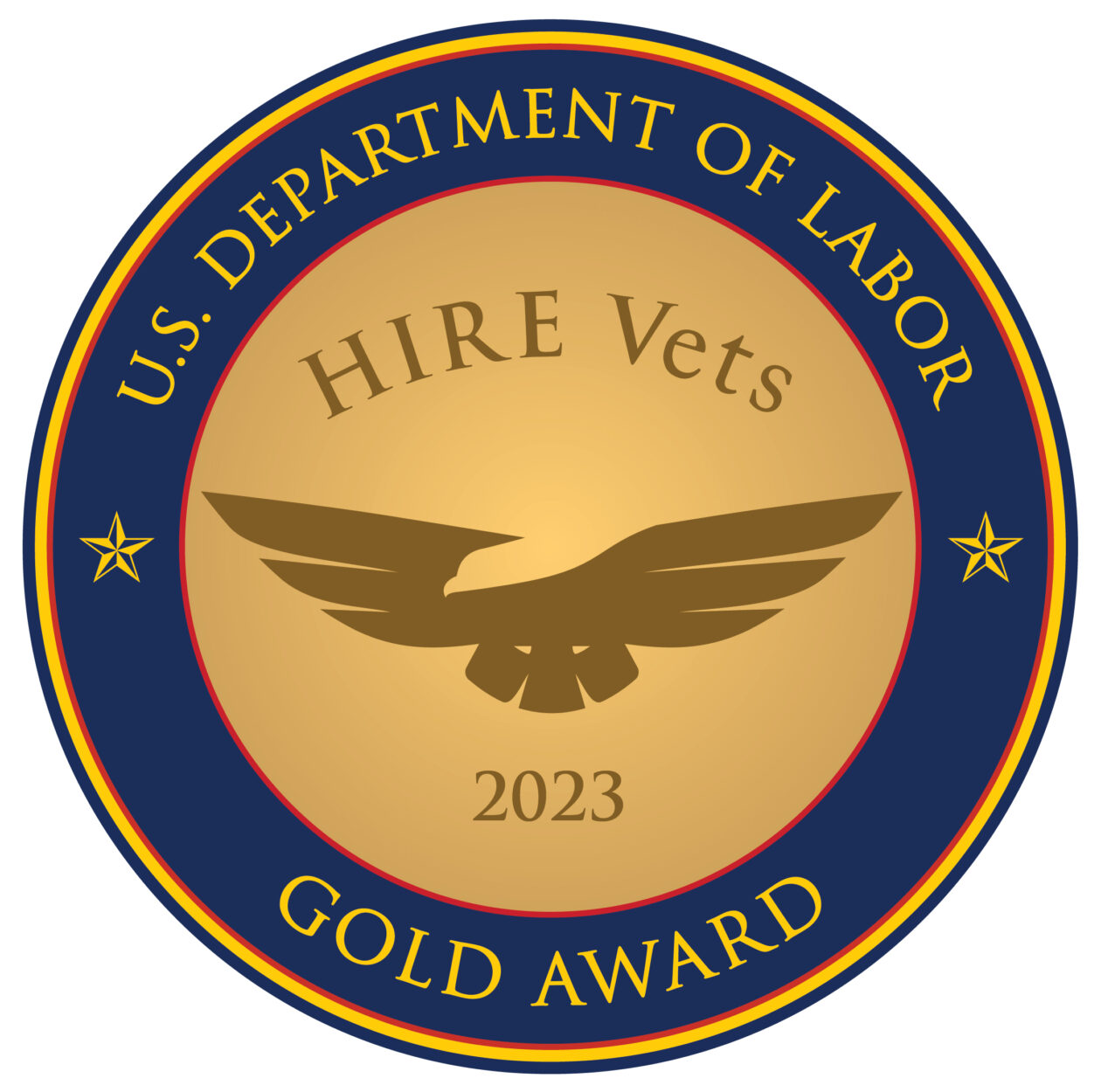 November 8, 2023- U.S. Acting Secretary of Labor Julie A. Su recognized TREALITY SVS as one of the 859  recipients of the 2023 HIRE Vets Medallion Awards during a virtual award ceremony presented by the U.S. Department of Labor.  TREALITY SVS earned the Gold Award.  The Honoring Investments in Recruiting and Employing American Military Veterans Act (HIRE Vets Act) Medallion Program is the only federal award program that recognizes employers who successfully recruit, hire, and retain veterans.
"We are honored to receive this recognition from the Department of Labor and, more importantly, provide career opportunities for our veterans.  As a provider of high-performance visual displays supporting military training simulators, TREALITY's entire team is proud to support U.S and allied forces around the world", stated Mark Saturno, TREALITY's CEO.
TREALITY SVS joins 858 other companies from 49 states, plus the District of Columbia, who have shown a commitment to hiring veterans, but also ensuring that they have a long-term career and growth plan that uses the diverse skills they acquired through their military service.
Recipients of the 2023 HIRE Vets Medallion Award meet rigorous employment and veteran integration assistance criteria, including veteran hiring and retention percentages, availability of veteran-specific resources; leadership programming for veterans; dedicated human resources efforts; pay compensation and tuition assistance programs for veterans.  More than 1,600 employers have earned a HIRE Vets Medallion Award since 2018.
About TREALITY SVS
TREALITY® Simulation Visual Systems offers the industry's broadest portfolio of simulation display products. We are an independent turnkey visual display system provider, and as such we focus on the complete solution for our customers. We handle projects from conceptual design through all stages of engineering, manufacturing, installation, integration, and long-term maintenance. Our solutions optimize visual performance while providing maximum reliability at the lowest total lifecycle cost. With nearly 40 years of experience, we are a trusted and preferred supplier of high-performance simulation visual systems.